In recent years, professional photography has been seeing its rise in popularity rapidly. A huge industry is based around this, and thousands of people choose photography as their career path every year.
According to a study carried out by market experts, it was estimated that the worldwide digital photography market was around 45 billion USD last year. This is predicted to increase yearly and is estimated to be over 55 billion USD by 2030.
According to research conducted last year, commercial photography alone accounts for 31% of the global photography industry. Since 2017, it has been growing at a rate of 1.7% each year. This kind of number shows the potential of this industry and the opportunities in this industry.
With the growing number of professional photographers every year, the competition to provide quality photography to clients also becomes very tough. A good photographer must have some tricks and tips to stand out from the rest. This will draw attention to their potential clients and also increase their exposure.
Why Do I Need to Know About Background Removal?
Suppose you are a professional photographer and you deal with different types of clients every day. One day, a client comes to you and asks you to take pictures of some objects they want to advertise. So, as usual, you take photos of the object and show them to your client.
Your client is happy with the photos you've clicked but is bothered by a small thing. They want to change the image's background and want you to put their preferred photo on the background. What should you do in such situations? Don't you worry! This article has the answer to your problem. In this article, I'll discuss removing the background in Photoshop so that you can put a new background of your choice on your image. Here, I'll be discussing mainly the background removal of objects. Once you've mastered this, you can smoothly transition to removing the backgrounds of pictures with people as well.
Background Removal in Photoshop: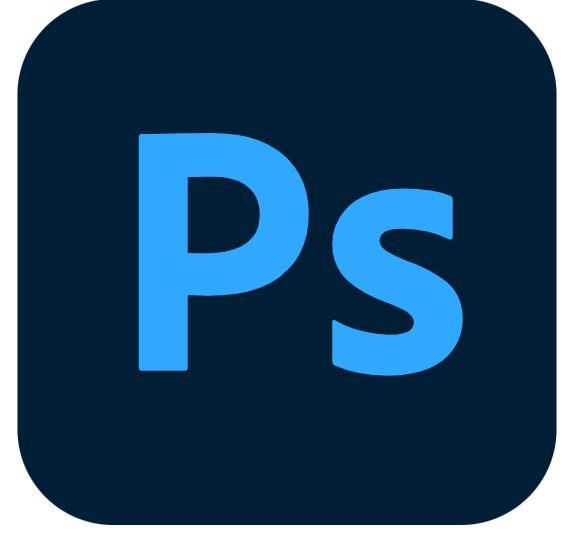 The removal of the backgrounds of photos can be performed using various computer software programs during the post-processing session. Adobe Photoshop is a widely used software program for editing and retouching pictures globally. You can use Photoshop to remove the background from a photo. Photoshop can also be used to change the background of the picture after you've removed the previous one. All of these topics will be covered here in detail. So, I'd recommend you go through the article to the end, and you will be able to get rid of your image background as well.
How to Remove the Background
Here, I'm going to tell you how you can remove the background and the image step by step. I've taken a simple image for this tutorial so that you can follow along with the steps easily. Once you've got a firm grasp on the procedure, you can get rid of backgrounds in complex pictures.
Step 01: Open the Photo in Photoshop
First, open Adobe Photoshop on your computer. Once it is opened, select 'File' and again select 'Open.' Now choose the photo from which you want to remove the background. An alternate way to do this is to drag and drop the image into Photoshop Canvas. It is a much faster process.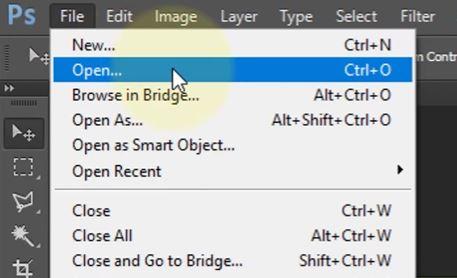 Step 02: Unlock the Background Layer of the Image
After you've opened the image in Photoshop, you will see that there's a Background layer on the right-hand side. Right-click on the layer to select 'Layer from Background.' Then a tab will be opened. Now click 'OK.' You can also rename the layer before clicking 'OK' if you want to.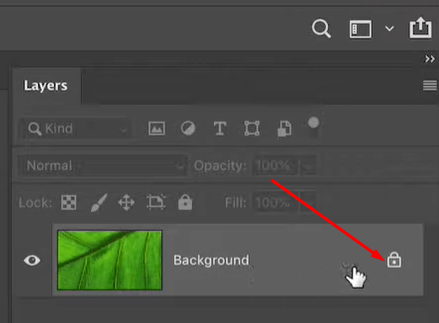 Step 03: Choose the Object in the Photo
This is the most important and time-consuming step of this procedure. In this step, you must select the object you want to keep. In Photoshop, many tools can be used to select an object, such as:
1. Select Subject:
In Photoshop, the Select Subject function is very helpful. As the name suggests, this function assists you in making a selection around the edges of the object after it determines the object. It is very effective when you are working with a photo with less complexity.
You must select either the Quick Selection or Magic Wand tool from your Tools panel to use this function. After that, click Select Subject from the options bar.
The alternate way to do the same is to go to the menu bar and select Select. Then you just need to click on 'Subject.' This is a simpler way to select. The problem is that sometimes it selects some extra places along with the object, which can be fixed later.
2. Magic Wand Tool:
Magic Wand tool selects areas that have a similar color to the spot clicked on the picture. This tool has different options to select from.
To use Magic Wand for object selection, you must first select Magic Wand from the left-hand side. Then select the object to make a selection. You need to hold the Shift key for additional area selections. In background removal, you need to select multiple spots for better results.

This tool is easier to use in cases where you have an object with a single color. It becomes much more complex to work with photos with multiple colors.
3. Quick Selection Tool:
Quick Select has been used for years, and unlike the fully automated options discussed before, in this selection, you have to guide the selection on your own by moving the cursor. You can select the area by moving the cursor near the edge of your object.
Similar to the Brush tool, the Quick Select tool can be adjusted so that you can resize it, and its edge can be modified to make it hard or soft. This tool also selects one or multiple layers, increasing flexibility.
4. Object Selection Tool:
Object Selection is similar to the Select Subject function. It can be selected from the main toolbar. By moving the cursor over different sections of the photo, the tool will select the areas it believes to be the edge of the object. Clicking on those points will make an automatic selection based on the shaded object.
5. Lasso Tool:
The previous tools I talked about were more or less automated, as they used to make the selection with little to no help. But the Lasso Tool is different from those in that it requires your manual input to make the selection.
The Lasso Tool primarily makes selections based on the movement of your mouse cursor. There are three types of Lasso Tools in Photoshop. Apart from the normal Lasso Tool, the Polygon Lasso Tool and the Magnetic Lasso Tool.
The Polygon Lasso Tool selects an area by drawing a straight line from one point to another. This works much faster than the normal Lasso Tool.

The Magnetic Lasso Tool provides automatic assistance near the edges of the cursor. It works based on color contrast and makes adjustments accordingly. It is faster than both of the other Lasso Tools.
The Lasso Tool is sometimes used as a secondary trimming tool after using one of the automated tools primarily. This helps make the selection more precise.
6. Pen Tool:
Similar to the Lasso Tool discussed before, the Pen Tool is also used to make a selection manually. The difference between these two is that Pen Tool uses a vector-based path instead of a pixel-based path. This allows for resizing without taking aliasing into account.
The Pen Tool can be a very powerful tool for you once you master it. Mastering the Pen Tool is worth your time, as it helps you in all sorts of situations. Be patient and take your time while working with this tool.

Step 04: Make Adjustments to the Selection
This step is not applicable when working with manual selection tools (Lasso Tool, Pen Tool), as you will already be making your adjustments in manual selection. But as I've discussed previously, automated selections sometimes select areas that are not part of the object.
In such cases, you must perform the manual selection using Lasso Tool or Pen Tool. This may require time, as you will not become an expert at making adjustments. With time, you will be able to go through this step fairly quickly.

Step 05: Inverse Select and Erase
This is the last step in your background removal. Once you are happy with your selection, you have to go to Select and click on Inverse. You can also press Shift+Ctrl+I to do the same.
This will inverse your selection, and everything except your object will be selected. Now go to the menu bar on the left-hand side and select Background Eraser. Now increase the flow of the eraser and move it all along the picture. This will erase everything that was inversely selected. All you have left now is the object of the photo.
Now save this file in PNG form, and you are all done with your background removal.
How to Change the Background of a Photo:
Now that you know how to remove background in Photoshop, all that remains is to change the background of your image according to your client's demands.
To do this, open the photo with the object's background removed. Now open the photo that has your desired background. Select the object from the picture and drag it to the other photo containing the background.
After you've moved the object to your desired image, now resize the object as much as you need. Once you are satisfied with your resizing, save the picture and complete your work.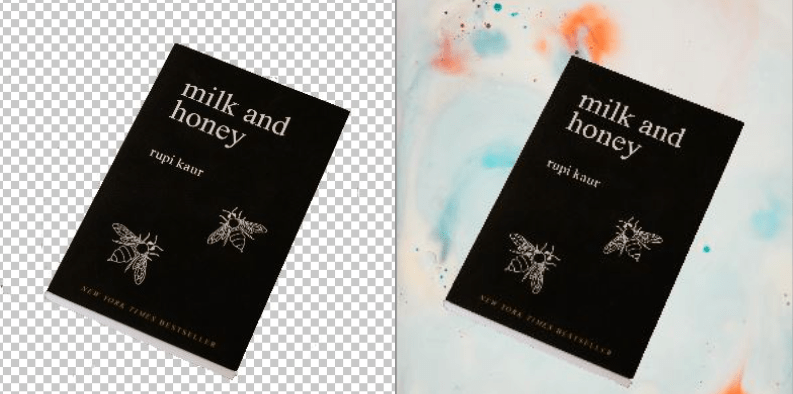 You can use different types of backgrounds. You may need to make some adjustments when you've dragged the object to the background image to match the photo.
---
Closing Thoughts
Now that I've discussed in detail how to remove the background from an image in Photoshop easily, I can assume that you have a very firm grasp of removing the background from a picture. You can now follow these steps to get rid of the background of your image perfectly.
In this tutorial, I've selected a simple photograph so that you can work alongside it more comfortably. In real life, you will find objects in all shapes and forms. Some of them may be more complex than others. But whatever the object, the steps are fairly similar.

I'm again telling you that this is not the only way to remove backgrounds in Photoshop. If you go online, you will see that people use different techniques according to their preferences. But if you observe their procedures more closely, you will see that most of the steps are the same in all the cases.
So, if you can follow through with the procedure I've discussed, you can remove the background of a photo easily. You will also be able to change the background of the photo with some new and amazing ones that will draw your client's attention and make them satisfied with your work. Still, having issues and requiring any professional help with your picture? Worry not! You can always get assistance from Clipping Path Service
---
Who is Clipping Path CA?
The Clipping Path CA is world-leading outsourcing photo editing and pro picture editing company based in Canada. They assist you in growing your business and ROI. They professionally handle your image editing solutions in a timely and cost-effective manner. They have assisted thousands of clients globally and here in North America. Nine out of ten clients who have taken their service have recommended them.
Why 'Clipping Path CA' is the top background removal company?
Clipping Path CA is a professional image editing and retouching company. They have 120+ experts of their own. They can provide background removal services to clients who have issues removing them from their photos.

Clipping Path CA. is a photographer-friendly platform that delivers its services at a reasonable price and with a fast turnaround time. Client satisfaction and happiness are always their main targets. Photo Retouching is a service that offers perfect and flawless photos and transforms them into attractive images with the Photoshop Service by removing backgrounds from images and changing the photos' backgrounds. It is one of the most demanding services in photo editing services. Images become more appealing and focused with the addition of photo retouching.
---
Questions and Answers for how to remove background from image in photoshop
Which Adobe program is the best for removing backgrounds?
Adobe Express uses the program to remove the background from the photo. This program can be used easily to remove the background of the image.
How long does it take to remove the background from an image?
When you are new to this type of editing, it may take time to remove the background of a single image (around 10-15 minutes). But once you've had some experience with background removal, you can work very quickly. Some images will take more time than usual if they have more edges and curves.
Is background removal the same for pictures with people?
The steps are the same for images of people. But in the case of those photos, you need to be more precise with your selection, as people have more complex and nonlinear shapes than objects.
Which selection tool should I use?
In the article, I've discussed six possible ways to select an object in an image. Depending on the characteristics of your photo, you should select one of these tools.