Turn the ordinary clothes into a stunning outfit and scale up the sale with a ghost mannequin. Highly skilled editors, fastest turnaround, and 100% satisfaction guaranteed.
Available At Your Service
Product photos are the soul of online business. If you are dealing with clothes and apparel in your online business, you have no option but to present your products in the best possible way. After all, the first impression matters the most when it comes to sales. As a seller, you need to present your products to help the customers visualize the product on them.
There are a couple of ways to display a clothing item. You can hire a model who can pose wearing your clothes. Or you can work with a dummy/ mannequin. Just put the clothes on them and shoot. Pretty simple. But, they are old and typical way. In the competitive online market, you need to be creative. Showcase your products in a way that the customers get attracted to them at first glance. Creating a ghost mannequin has proven to be preferable to the buyers as they can envision themselves wearing the garment.
Clipping Path CA, an outsourcing image editing service provider, offers premium quality ghost mannequin service. We can create 2D, 3D hollow mannequins, neck joint, sleeve joint, bottom joint ghost mannequins efficiently. Our expert editors not only can remove the dummy for you but also the irrelevant background. We remove the unnecessary parts, wrinkles, spots, and dust from the photo to create the perfect outlook.
We also provide a combined Photoshop Service where we can do color correction, image enhancement, add a shadow effect, etc., according to your demand. Satisfying the clients with the best work is our motto, and we do not compromise with that. And the best part is that we offer this fantastic deal at an affordable price
.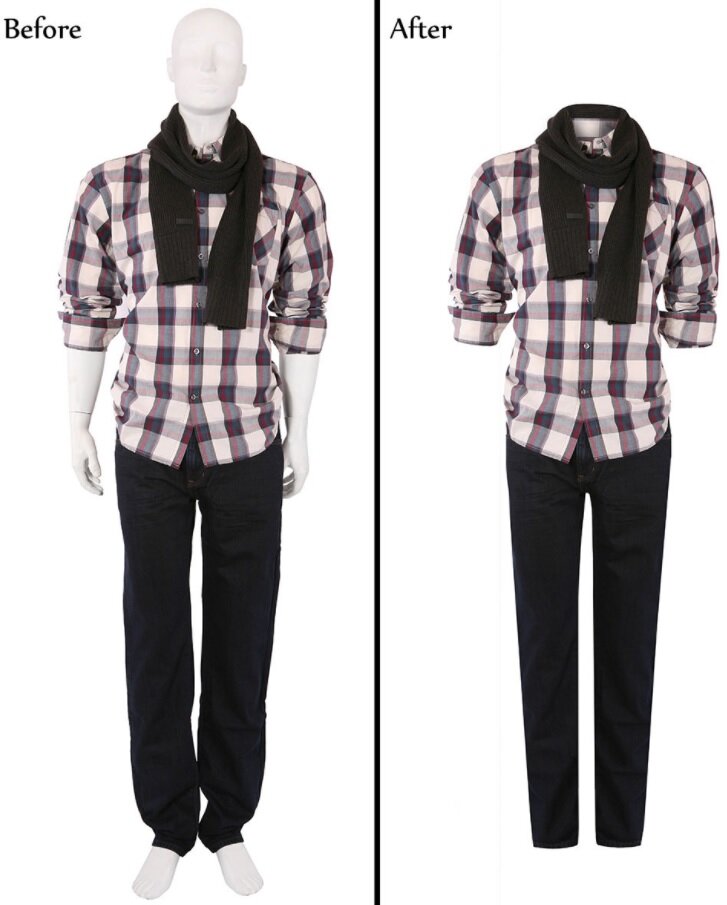 What Is Ghost Mannequin Service?
It is a popular Photoshop service that is mainly used for attractively displaying clothes. Photoshop experts combine multiple photos of the same cloth from different angles and create a 2D or 3D model in this service.
Or you can also shoot with an actual mannequin and then remove it later in the post-production. You can also replace the real mannequin with an invisible one. In a word, the ultimate goal of this service is to display a garment without any mannequin.
Even though the mannequin is invisible here, the customers can easily understand the shape, size, and complete outlook of the garment. They can even imagine themselves filling in the hollow spaces, meaning imagining themselves wearing the cloth, which is the best part of this service.
Who Should Use Ghost Mannequin Service?
In this era of digitalization, almost all businesses have taken a turn towards the online platform. Online is not only a source of entertainment now. It has the largest marketplace too. As there is no way of judging the products in real online platforms, customers have nothing but a couple of photos to look into and decide if they will buy the item. That's why the images should be of premium quality and attractive at the same time.
Ghost mannequin is mainly for presenting clothing and apparel items online. Shirts, trousers, jackets, t-shirts, pants, dresses, skirts, lingerie, and any other type of garment can be showcased attractively with the help of ghost mannequins. It is also applicable for displaying jewelry and accessories. It can catch the customer's attention quickly, which will surely bring profit for you.
Let's take a look at who can use this service.
Why Should You Use Ghost Mannequin Service?
If you are trying to showcase clothes and garments to the viewers, you have two options. Either you can shoot with a model, or you can use a mannequin. What you choose is totally up to you. But if we think logically, there are some things that you need to consider.
Firstly, hiring a model is costly. So, if your budget is tight, this option is already out. Also, there is the issue of scheduling, arranging the perfectly fitted clothes for the model, styling, and so on. That's too much work.
On the other hand, mannequins are made to display clothing items. Their sole purpose is to portray how the clothes will look when worn. In that way, customers get a decent idea about the garment's size, fitting, and shape. But sometimes, the mannequin can steal the limelight from the actual product. And that is the last thing you would want as a seller.
This is why it is better to use a ghost mannequin to present your products. The clothes will be the center of focus in that way. When you use a mannequin or model, the inner side of the garments, labels, sticker gets hidden. But by using a ghost mannequin, you can show all the sides as well as internal parts to the buyers.
Ghost mannequins are not only budget-friendly but also very preferable by the viewers. Removing the mannequin gives the clothing items a different and eye-catching look. Also, the buyers can take a 360° look at the item and can decide if they want to buy it or not. They can even imagine if the garment will look good on them or not.
So, in simple words, if you want to engage more potential customers and increase the sale, hiring a professional photo editing company like Clipping Path CA is definitely a great choice.
Why Should You Use Ghost Mannequin Service?
Photoshop is a blessing when it comes to modifying the images. Ghost mannequin effect is a creation of Photoshop that acts as the key to success for promoting apparel business on online platforms. Leading online marketplaces like Google, Amazon, eBay are advertising clothing items using this effect. This is undoubtedly a massive example of how much a ghost mannequin can affect the business.
Let's take a glance at the benefits that the

ghost mannequin service

offers.
However, you need to consider your customer's preference in this matter. If they are accepting live models over ghost mannequin, I would suggest you work with a model. After all, the customers have the final say when it comes to business. In that case, shoot with a model and get some images refined by using our Photoshop services.
Categories Of Ghost Mannequin Service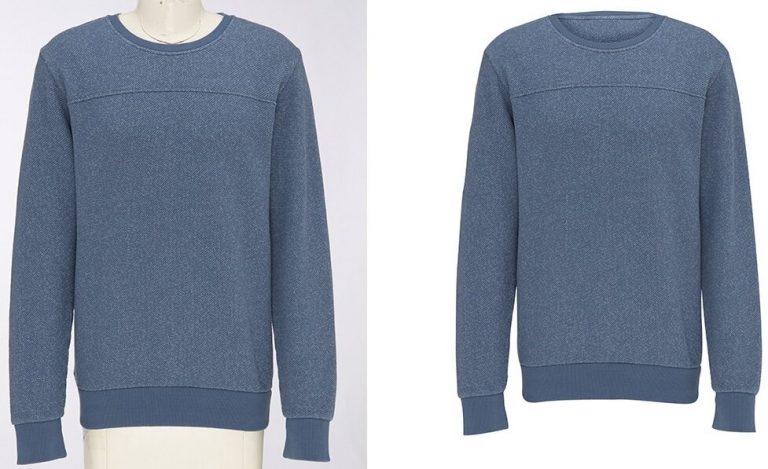 In a broad sense, the ghost mannequin service is a single service. Our experts can efficiently create ghost mannequin effects for your products according to your requirements. But different products need editing on different parts. Sometimes, clients want us to do some specific changes, like only the neck joint part, sleeve joint part, etc.
That's why we have categorized our service into some parts for your better understanding. Let's take a look at what our services are-
2D Ghost Mannequin Service
One of the most common ghost mannequin services is creating a 2D effect. This service applies to all types of garments. It shows a 180° view of the product to the consumers. This effect is static, meaning there are no movements. But it can showcase the perfect size, the shape of the clothing item.
Our expert editors can create flawless 2D ghost mannequin effects according to your demand. You just need to send us the picture of your product with sets of instructions. And we promise to satisfy you with the best quality work.
3D And 360° Ghost Mannequin Service
The 3D concept is always alluring, no matter where they are used. If you show the customers a 3D model of your product, they will indeed find it interesting. They can see all the angles, sides of a garment in 3D structure and understand the measurements more correctly.
Both static and dynamic versions of 3D ghost mannequin are available in Clipping Path CA. A 360° view of a clothing item looks unique in appearance, admirable, and can catch more viewers' attention. We can skillfully pull out this service for you ensuring the best possible quality.
Neck Joint On Ghost Mannequin Service
Neck joints on ghost mannequin service are mainly for clothes like shirts, t-shirts, blouses, tank-tops, etc. In this service, we remove the mannequin on the neck part of the garment first. Then we repair the neck and shoulder joints that were hidden by the figure. We do this by using the clipping path. Just send a picture of the mannequin wearing the clothing item.
In case you want to show the back sticker and label, send us two pictures of the product—one with the mannequin and one without the mannequin, where the stickers are seen. We will combine them and create a complete image
Sleeve Joint On Ghost Mannequin Service
This service is similar to joint neck service. Garments items with sleeves like the shirt, jacket, t-shirt, etc., require this service to remove the mannequin from the product's sleeve part. We remove wrinkles, folds from the sleeve, remove the mannequin, and create a 2D/3D hollow look according to your preference.
Please send us the photo that you want to modify. We have experienced editors who can meet all of your demands effortlessly, within the deadline.
Bottom Joint On Ghost Mannequin Service
In this service, we remove or replace the mannequin on the lower part of the clothes. It gives consumers a clear idea of how the bottom part looks. You can hire this service for any garment with a mannequin attached to its base. But, in general, the bottom joint on the ghost mannequin is preferable for the garments having a longer back than the front part, for example- gown, skirt, etc.
We remove the mannequin from the bottom and make the backside length visible. We are devoted to providing the best quality of work. So you don't need to worry about the image being damaged or anything.
Jewelry Neck Ghost Mannequin Service
If you thought that the ghost mannequin effect could only be applied to the clothing materials, you are wrong. Using a ghost mannequin for presenting jewelry and ornaments is quite a trend nowadays. It's necessary to showcase every small detail, design, and pattern to the online jewelry business buyers. And hollow mannequin is perfect for this as it allows you to look at the product from all angles and sides.
Delicate products like accessories are difficult to handle. But do not worry. Clipping Path CA has experienced expert team members who can do this job swiftly.
Clipping Path CA is an outsourcing photo editing company, and we have highly skilled and experienced professionals to work with us. Our experts are able to meet the client's requirements adequately without leaving room to complain. A friendly budget and premium quality is our sword. With a motto to satisfy our clients in the best possible way, we are committed to them and never let them down.
Now, let's talk about how you can get your images done by us. Well, first, you need to request a quote for editing your pictures. The request will come to us as an email. As soon as we get the mail and a green signal from you, we will move forward.
Our response time is very fast. So, you will receive a response email from us within 10-15 minutes. After that, you need to send us the images that you want us to edit. In case you can't trust us enough for the first time, you can request a trial. Send us 2/3 photos with requirements, and we will edit them in a short period. After that, you are the judge to decide if we are capable enough or not.
We believe that communication is the key to do the best work. That's why we try to communicate with our clients as much as possible. So, we can know what their perspective is and how they want to present the image. If we can understand their thoughts, the editing becomes easier.
But if you are not satisfied with the editing, you can request unlimited revisions. We are promised to redo the editing as long as you are not satisfied.
If you search up online, you will find thousands of Photoshop service providers. Then Why Clipping Path CA? It's natural to have that question in mind. Well, you may find numerous services but finding the perfect one that understands your requirements is the real challenge.
Satisfying our clients has always been our top priority, and the support you have given us throughout the years has always helped us stay in the race. For the new clients who don't know about our services, we would like to enlighten them and give them a reason to choose us.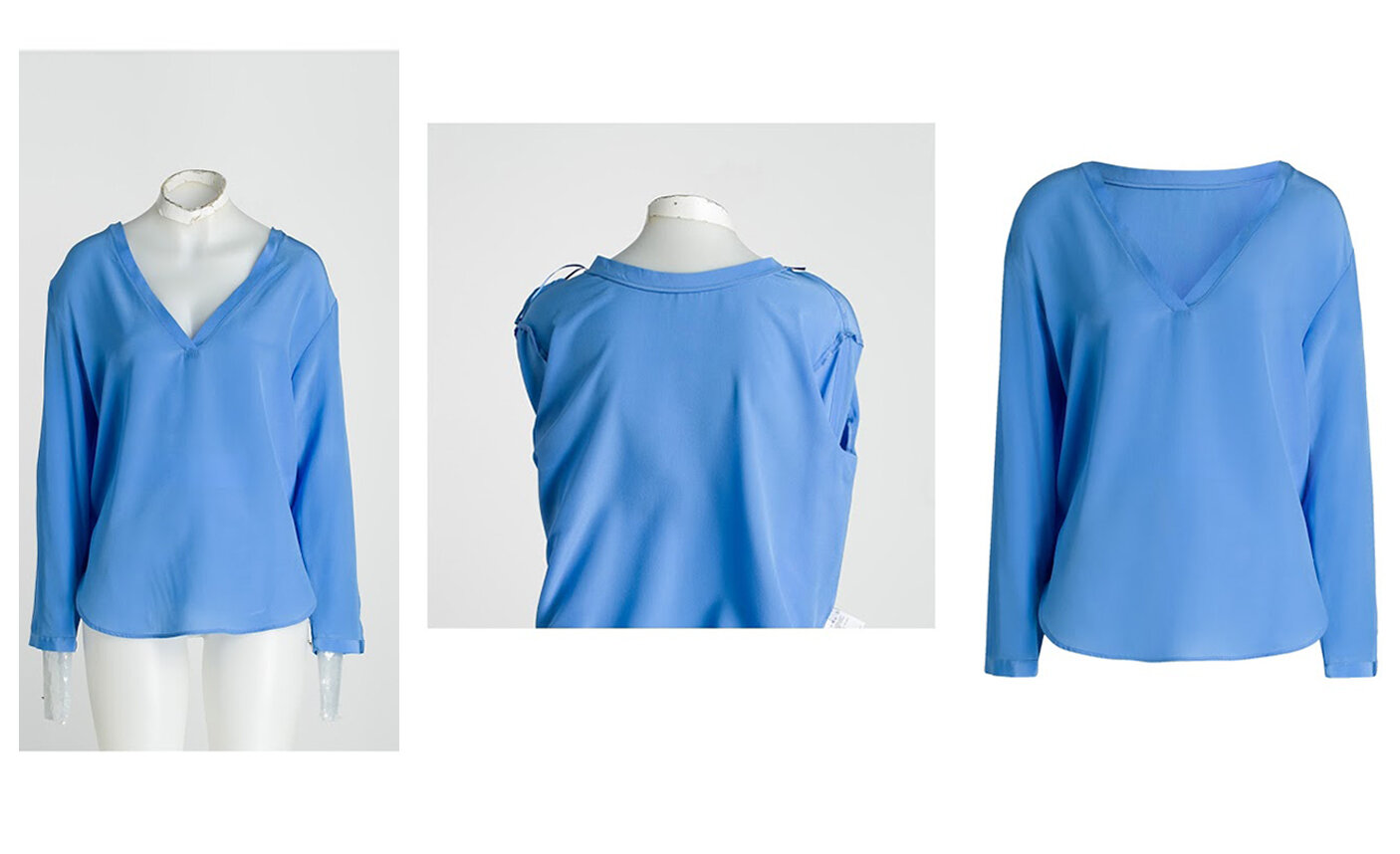 Skilled And Professional Editors
The lead professionals of current times work with us. They are highly skilled and have expertise in what they do. We train them every month so that they can keep up with the latest trends and technologies. Our excellent clipping path services have built our reputation. We do not compromise, even a bit in qualities.
With plenty of professionals, it is not difficult for us to meet the tightest deadlines. Generally, our turnaround time is 24 hours. But we can cut in short to 4 hours and sometimes even less in case of an emergency. We can complete bulk orders with premium quality thanks to our hard-working employees.
There's no point in hiring a service provider if you can't find them in time of necessity. Clipping Path CA is always just a phone call away from you. We run the company in shifts to ensure that you can turn to us when you need. Our 24/7 availability makes us different from other service providers.
Just like our turnaround, our response time is also minimal. We always work at beck and call for our customers. We are devoted to handing over the best work within a short period. We always try to respond as quickly as we can. Generally, we take 10-15 minutes to respond because every minute of yours matters to us.
If you are working for the first time with us, it's natural for you to doubt our capabilities. That's why we allow a trial period before placing the actual order. You can send us 2/3 images with the list of requirements. We will edit the photos shortly and send them to you. You can judge us according to your standard.
It's possible that you may not become satisfied with an edit. Probably we have made a mistake understanding your requirements. In that case, you can request revisions. You can tell us what mistakes we made and the changes that you would like to prefer. We are bound to redo the edit until you become satisfied.
Pricing or cost has always been the main concern when it comes to hiring any kind of service. To make things affordable for our clients, we offer the best quality work at a very friendly budget. We also provide discounts on bulk orders. Even if you have a tight budget, I'm sure you can find a way to work with Clipping Path CA.
Benefits You Get From Working With Clipping Path CA
As a client, you should look into the benefits you will get from working with Clipping Path CA. The benefits are uncountable. But still, for your better understanding, we have listed some primary benefits below:- 
So, what are you waiting for? Get your images done in the best way with Clipping Path CA.
Pricing For Our Ghost Mannequin Service
We have mentioned earlier that our service charges are very minimal and budget-friendly. We offer the best quality work at an affordable price so that everyone can afford the service easily. For your better understanding, we have mentioned our pricing for the ghost mannequin service below. Take a look and find out which plan fits you the best.
Frequently Asked Questions
Wіth Image Ghost Mannequin Service all thеѕе рrоblеmѕ can be dealt.
What Is Ghost Mannequin Service?
Answer: Ghost mannequin is a special effect that is created by using Photoshop. Photographers take multiple photos of the same clothing item from different angles and combine them later in the post-production. They remove the mannequin from the image and creates a hollow effect. It can be 2D or 3D according to the editor's choice.
Who Can Use This Service?
Answer: The ghost mannequin effect can be used widely. Online clothing stores, jewelry shops, fashion houses, magazines, photographers, advertising agencies, and many other sectors can use ghost mannequin services according to their necessity.
Can You Create Dynamic 3D Ghost Mannequin?
Answer: Yes, we can. One of our specialties is to create a full three-dimensional (3D) dynamic ghost mannequin. We can also create Static figures according to our clients' requirements.
Do You Have Photo Enhancement Service Too?
Answer: Yes, of course! If you want us to modify and enhance your product photo and create a ghost mannequin, we can do so effortlessly. We have various Photoshop services. You just need to give us your list of requirements.
How Much Do You Charge For Ghost Mannequin Effect?
Answer: The pricing differs according to the categories and our client's requirements. We have mentioned the pricing for different categories above. Please take a look and learn more about us.
How Fast Can You Deliver Images?
Answer: This depends on the number of photos and their complexity level. In general, our turnaround time is 24 hours. But it can be shortened in case of emergencies.
Answer: Yes, we do. We take bulk orders, and we also have discounts on them!
Do You Ensure The Good Quality Of The Photos?
Answer: Best quality work on a friendly budget is our sword. We never compromise with the quality of the edited images. Satisfying our customers is our main motto.
Answer: Yes. We allow free trials before placing an order. You can upload 2/3 photos with sets of instructions. We will edit them shortly, and you can judge us based on our work.
Is My Files Safe With You?
Answer: Yes, of course! Ensuring our clients' safety is our topmost priority. We guarantee 100% safe file transfer and never leak any information regarding our clients.
To be honest, their order processing style amazed me. They almost immediately responded to my request, which I found incredible. They also delivered the final images before the deadline. They know what professionalism is.
I can't be more thankful to Clipping Path CA for saving my day. I couldn't contact the previous service provider when I was in desperate need. A fellow photographer recommended Clipping Path CA, and they helped me out, within time! Thanks again, guys.
This was my first time working with Clipping Path CA. They have impressed me enough to leave a review on their website. The image quality was excellent, they strictly maintained the deadline, and the pricing was quite friendly.
As a photographer, I only look for perfection. They did make some mistakes in the first outlet. But when I mentioned the problems and asked for a revision, they have done a fantastic job.