Photoshop is an important tool in the basket of photography. This allows the user to flourish the photographs in different dimensions. Photoshop gives the owner full control of the images. Because the owner knows the best to exhibit the pictures.
Moreover, photoshop works not only for photo editing but also for other functions too. You can do many things with photoshop easily. 
In this writing, we will break down the topic of the 10 free things you can do with photoshop easily and offer you a thorough insight into the 10 free opportunities about easy amazing photoshop considering a helping guide.
10 free things with photoshop
There are many free things that you can do with photoshops. The 10 free ideas are given in this article for your convenience:
① Announcement creating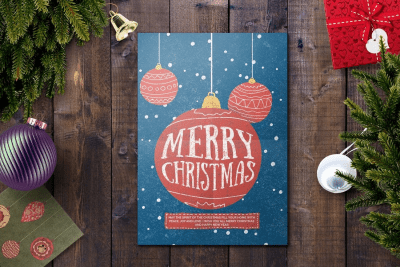 You can create announcement cards with photoshops very easily. It could be marriage announcements, invitations, Christmas announcements, graduation announcements, or whatever the announcement is about you can use photoshops to let your family and friends know about that.
You can create beautiful cards with cute designs and stellar pictures. On the other hand, you can use this skill in your professional life too. This is an easy amazing photoshop technique.
② Designing Posters and Business Cards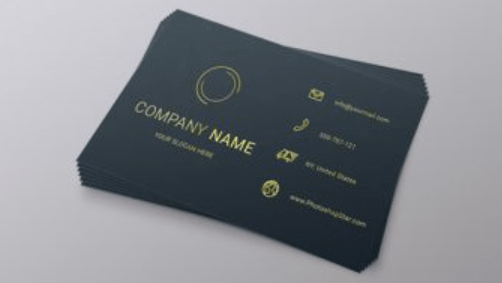 You can design posters as well as business cards very easily with photoshop. The semester projects for the schools and universities projects can easily be made by photoshops. You can make different types of cards and projects with easy amazing photoshop to help you in a variety of situations.
You can do this stuff all alone, and for this reason, you don't even need to spend money on this. So we can say that you can make flyers, brochures, posters, and cards and the probabilities are endless. In this regard, you can use photoshop services as well.
③ Elements of the websites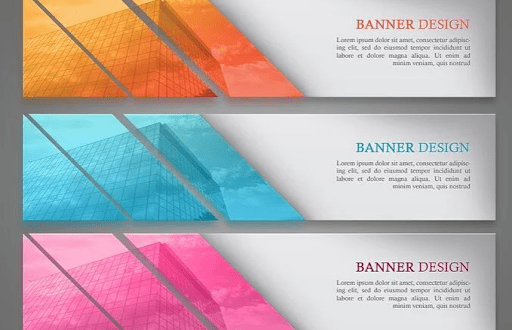 You may use Photoshop to create eye-catching designs for your website, such as website banners, sidebar graphics, buttons, dividers, and so on. Because pictures are what initially catch a person's attention on social media, they are crucial to do correctly. Using the application, you'll be able to generate what you need to not only preserve but also boost readership.
④ Shot of an Action Sequence
Photoshop allows you to experiment with a double exposure effect on the image you're working with, allowing you to merge a cool motion shot into a single image. These are nice to have, and because they catch the action down to every angle the person made, it accentuates not just the individual's outstanding talent, but also your Photoshop skills. These are easy amazing photoshop skills to do all alone at home. This can easily be done by Clipping Path CA.
⑤ Surreal photos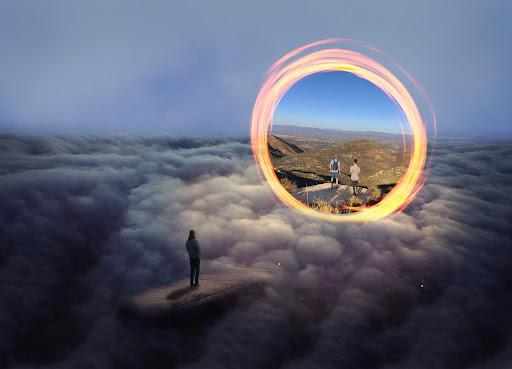 These are ideal for commercials, magazines, book covers, and more because they make you pause and gaze at what the photo conveys. Photoshop allows you to transform a picture into anything your brain can conjure up, which reveals a lot about your style and thoughts.
Photoshop may be used for both commercial and personal purposes, such as announcements and school assignments. It is an easy amazing photoshop; knowing what you can accomplish with it, on the other hand, allows you to push the boundaries and engage your imagination and creativity.
⑥ Choose a focal area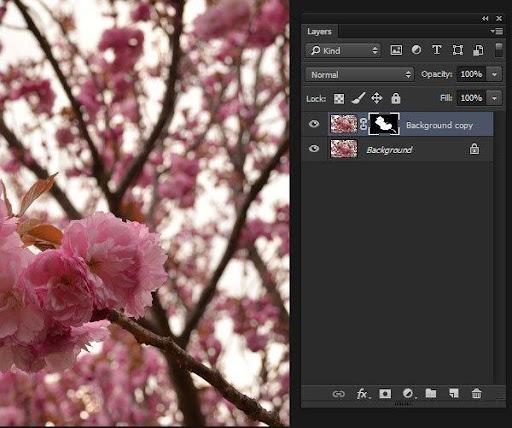 There are several ways to pick items in Photoshop, including the wand, marquee, and color selection, but few people are aware that you may choose an area depending on the image's field of focus. When you're satisfied with your selection, you may choose between a selection, a new layer, and a layer mask. This works effectively with photographs that have well-defined focus distances and modest depths of the field.
⑦ Symmetry mode
Now we can consider the paint symmetry photoshop idea, which is completely free. Paint Symmetry is one tool that is assured to mirror current design trends. The Paint Symmetry tool, which was first introduced in Photoshop CC 2018, allows you to create mirrored, symmetrical patterns using the brush, pencil, and eraser tools. The Radial and Mandala symmetry modes have just been added to the already extensive array of symmetry modes.
Paint Symmetry may be accessed by clicking on the butterfly symbol at the top of the screen, selecting a tool, and creating a symmetry plane. They may be used to show or hide a mask when painting, as well as to sketch directly onto the canvas.
⑧ Double exposure effect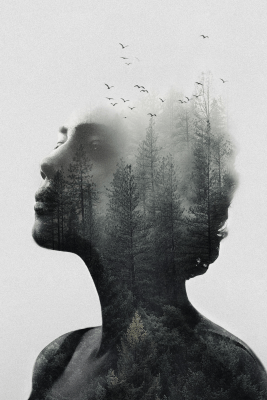 Then we can refer to another free easy amazing photoshoot idea that is a double exposure effect. In the "old" days of photography, photographers began to expose the same frame of film twice for creative effects. It was a tricky business, and a lot of movies had to be wasted before anything decent could be done. Now that we have Photoshop, it's super easy and a lot of fun to create this extremely creative and trendy look.
⑨ Make a photo vintage
Vintage themes are always appealing because they are full of nostalgia and fond memories. Thanks to Photoshop, you can make any photo or image look like it was taken with a retro camera. You can add grunge, texture, dirt, and noise to make it look like it's a bygone era. We can see this easy amazing photoshop skill can make better every single photograph.
⑩ Create 3D text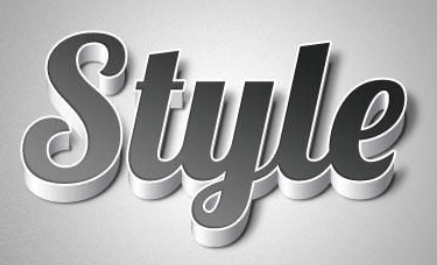 Photoshop has many different tricks up its sleeve, and one of them is its ability to create realistic-looking 3D text. There is a 3D workspace built into Photoshop that allows you to quickly and easily extrude shapes into 3D objects. As with any 3D workflow, you can add material, texture, and lighting.
Why 'Clipping Path CA' is called the best Photoshop expert team?
In this new era of digitization, the e-commerce market has become incredibly competitive. Photos are the soul of online business. This is why online business owners are desperate for the best clipping path service providers.
Clipping Path CA can be called a competent outsourced image editing and photo editing company worldwide. Each photo must be edited. The setting improves overall image quality. In this regard, Clipping Path CA is called the best Photoshop expert team.  Let's take a detailed vision of this:
✔️ Superior quality
Clipping Path CA brings you top-quality photos. For this reason, it always works positively on your online platform. They guarantee high quality with a free trial. So you can check for yourself whether it is good or not.
✔️ Repeat
You can't rely on a vendor without reviewing testing or past work. Generally, modification companies include their artwork on their websites. But if they don't have one, ask them for tests. Otherwise, you don't know how effective they are and if you have any chance you can believe it along with your photos.
✔️ List of services
Photoshop and image editing can be an infinite field with many divisions and subdivisions. Consequently, there are several administrations a photographer may need to accept the photo request. To help customers find their administrations, companies that change their image list the administrations on their podiums. Make sure you scroll through that list without any hesitation and find out if they offer the benefit you are looking for.
✔️ Safety information
One of the main dangers of working with a publishing house is the likelihood of information intrusion. Photos are considered critical information in e-commerce. If your perks provider somehow overturns a selected image, that's a great disgrace for you. You don't lose the copyright of that photo, so to speak, but you can also lose customers with it. It's not a joke. So be smart and choose a company that guarantees all of your information.
For these reasons, Clipping Path CA is the best Photoshop expert team.
---
Final Words
In fine, we can say that we can do many things with photoshop. For this reason, we have to know the features very well. By doing this, we can save money as well as time to do this stuff.
We have assembled data from distinctive sources to create this article an enlightening one. Ideally, you'll make the best use of the things which you can do with photoshop easily.