You have arrived at the right location if you are looking for high-quality photo retouching services. In 2023, we have consolidated a list of the top 17+ services so that you may find the best service suited to your needs.
You can improve the quality of the portrait images you have collected without having to spend a significant amount of time doing it yourself if you use the photo retouching services that are available.
These services can accommodate your needs, no matter how simple or complex the editing or retouching may be that you require. They provide a wide variety of features and services, allowing you to select the one that best meets your requirements from the available options.
With the help of professional photo editing and photo retouching Services can assist you in producing flawless portrait photographs. The professionals have received the necessary training to retouch many portrait photographs while preserving the same high standard of quality throughout.
What is Photo retouching?
After a wedding, event, or photoshoot, the work isn't done. Professional photographers must post-process their images before sending them to the service user.
Both photo retouching and editing involve making changes to an image after it has been captured. Professional retouchers can use editing software like Photoshop to refine raw images to your specifications.
While some photo editing can be done independently, only a professional can get the finer details just right. To the untrained eye, a professionally retouched photo looks the same. It's for this reason that even established photographers often opt to outsource their photo editing to a professional studio.
The price of photo retouching is primarily determined by the types of work, the complexity of the image, and the amount of time required.
Editing product photos come out to about $90 an hour on average in terms of cost. If we're talking about the per picture, you'll probably need to budget around three dollars for each picture. In addition, the number of files you need and their prices will determine how much your project will typically cost.
Photo retouchers make $15 per hour on average, which is the median rate for their services. The hourly rates charged by Photo retouching on different marketplace or agencies generally range anywhere from $5 to $25.
The cost of even the most fundamental form of bulk photo retouching can range anywhere from $0.49 to $100, depending on the number of images that need to be edited and the complexity.
---
18+ Photo Retouching Studios: Your Best Option for Professional Photo Editing
1. Clipping Path CA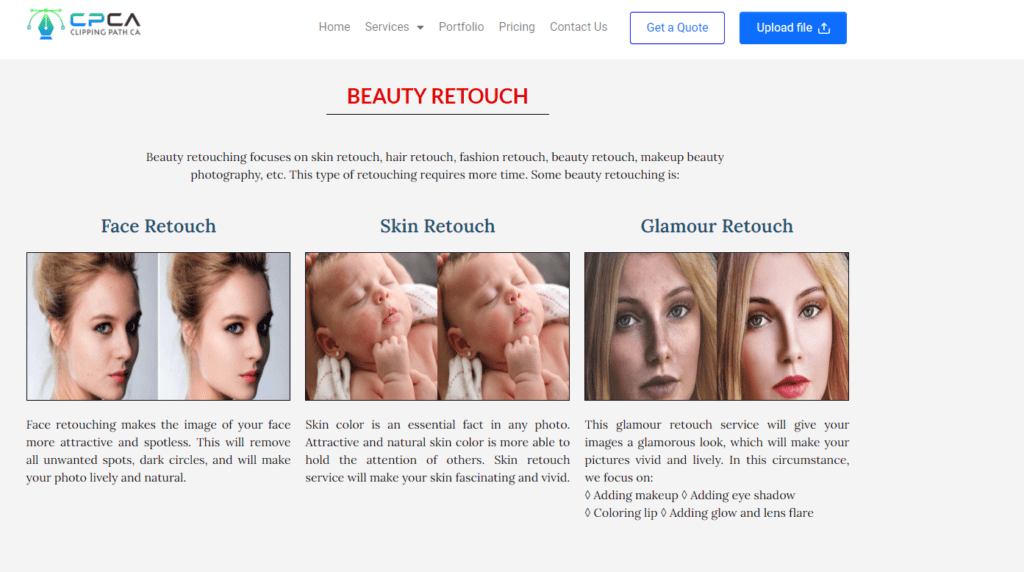 Clipping Path CA is considered the best retouching company in New York City, USA.
Clipping Path CA gives its customers access to the highest-quality photo retouching services available, which are carried out by trained professionals who are specialists and designers. Photo retouching is a service that involves reducing objects and shadows from photographs, thereby rendering them flawless and perfect. This is accomplished with the help of the Photoshop service. It is one of the most sought-after services within the realm of photo editing. Images can be made to look more appealing and sharpened with the help of Clipping Path CA.
There is a wide variety of photo editing techniques available, each of which is best suited to a specific purpose. eCommerce businesses and modeling agencies primarily utilize this service with the goals of expanding their customer base and promoting their brands. A picture that has been retouched has a better chance of drawing the attention of potential customers. As a result, this has developed into an essential component of the advertising of products sold through eCommerce, as well as within photography agencies and photography studios.
Related: 15 most budget-friendly photography studios in the USA
---
2. Pistol Studios
At Pistol Studios, they operate under the tenets of artistry and craftsmanship, which are both extremely significant. From the fashion industry to the advertising industry, the beauty industry to product design, and print design to web design, they have collaborated with some of the most well-known talents in the creative industries. They take pleasure in overcoming creative obstacles, and they are fully committed to meeting even the most stringent of deadlines.
Pistol artists have a special skill that allows them to produce images of exceptionally high quality. They see retouching as a delicate balancing act between the tone and the texture of an image. An image also must look perfect while retaining its raw quality, and its colors should be surreal while maintaining their authenticity.
Craftsmanship is a term that is sometimes lost in the industry that they work in. They are trained technicians as well as digital artists, so we are familiar with how to use the most up-to-date tools in their field. The reapplied, color correction, scanning, publishing, analog and digital, and CMYK and RGB color spaces are all areas in which their team possesses extensive knowledge and an in-depth understanding.
---
3. Lenflash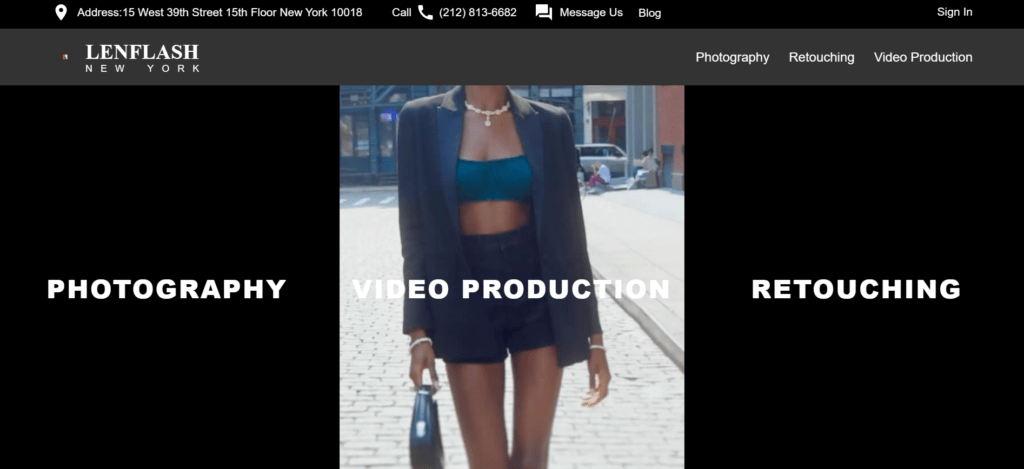 What drives the team at Lenflash is a trifecta of interests: photography, cutting-edge engineering, and dedicated customer care. Everything they offer—from photography and editing to product videos and cloud storage—is geared toward making your products stand out and your business thrive.
You can rely on the expertise and imagination of their staff to locate the tailor-made imaging services that are just right for you. Lenflash Cloud makes it easy to access and share your media immediately with suppliers, regardless of where you are or what device you're using. Anytime, anywhere, you can access your images and share them with a few clicks.
They take great pride in keeping abreast of emerging technologies and ensuring they are well-versed in the demands of our customers and the marketplace.
Lenflash isn't just a photography service; they also offer a novel business model that will help you achieve greater success with your endeavors. They have a state-of-the-art studio, an excellent team, and cutting-edge cloud services, all of which add up to doing nothing short of spectacular results for their customers.
---
4. Silhouette Studio
They believe that the best results can be achieved by combining the capabilities of their in-house retouching team with the comprehensive offerings of a trusted agency partner. Big enough to handle speed and volume but still small enough to guarantee consistency, dedicated service, and a level of engagement in the creative process. Following their time spent continuing to work for Annie Leibovitz and Steven Klein, the two business partners decided to go into partnership to provide clients with a superior postproduction experience.
The following are some of the services that they offer: on-set retouching, digital capture, final retouching, GMG-certified proofing, and exhibition printing.
---
5. iRolls
iRolls can be found at 260 West 44th Street, 5th Floor, New York, New York 10036, in the United States of America. They provide opportunities for editing videos and photographs. There are two possible outcomes when editing a video. In the first place, there is fundamental editing, and then there is the building of the story.
When we talk about basic editing, we're referring to our custom Events, Presentations, and webinar work, which costs $200 per minute of content. They will add slides, titles, and some B-roll footage (if it is required or available). In some instances, they will revise the slides to make them compatible with screens; however, this comes at an additional cost of $10 per slide.
In the process of building the story, they refer to the Corporate Video, Short Documentary, Film, or Cinematic, each of which costs $2,500 per minute of content. They construct a narrative and a visual story based on your content. Contains b-roll, audio, and interviews with the artists.
---
6. HOUSE Studios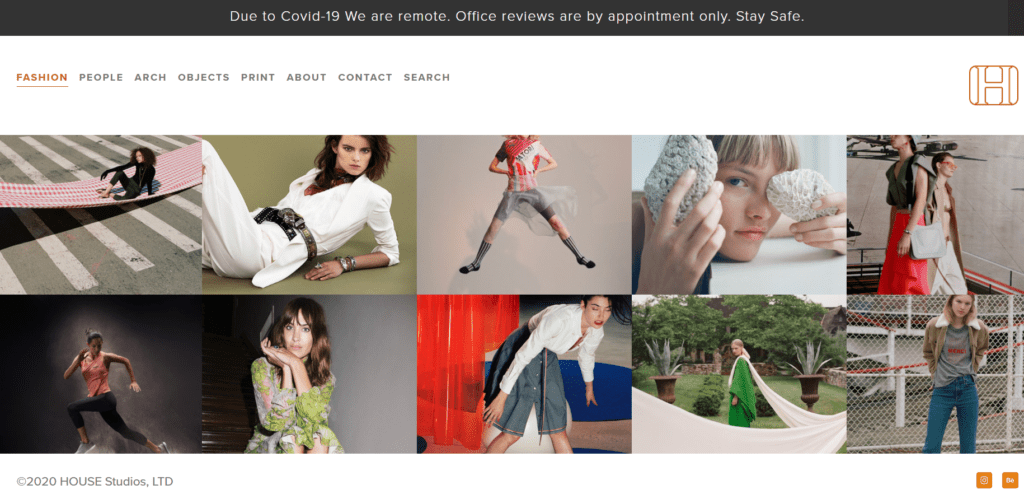 A digital post-production manufacturer is the House Studio. A row of brick federal townhouses is a peculiar sight in Manhattan, located off the Hudson throughout Tribeca and down Harrison Street. A bronze plaque with such a synopsis of the initial Dutch farm and later Harrison Brewery that once stood in which these houses now stand is affixed to one of the buildings. The row of houses was relocated from deep within the downtown area to its present location, saving them from the wrecking ball of modernization.
The birthplace of HOUSE, a virtual post-production firm called after a structure that embodies the aesthetic as well as the metaphor of traditional craft and cares while thriving in a modern environment, is located below the plaque as well as visible through the windows.
HOUSE is cutting-edge but firmly adheres to the traditional values of good customer service, individual attention, high-quality products, and ethical business practices. Just as they take pride in their way of comparison to the cold, impersonal, and hurried world of digital post-production, their birthplace, the little brick house, is now in best resolution to the buildings of steel and glass which surround us. They have expanded and moved, but they still extend an invitation to enter their haven, which is now perched above Beach Street Park's sycamore trees. The intersection of Beach Street, West Broadway, and the Avenue of something like the Americas.
---
7. This Pix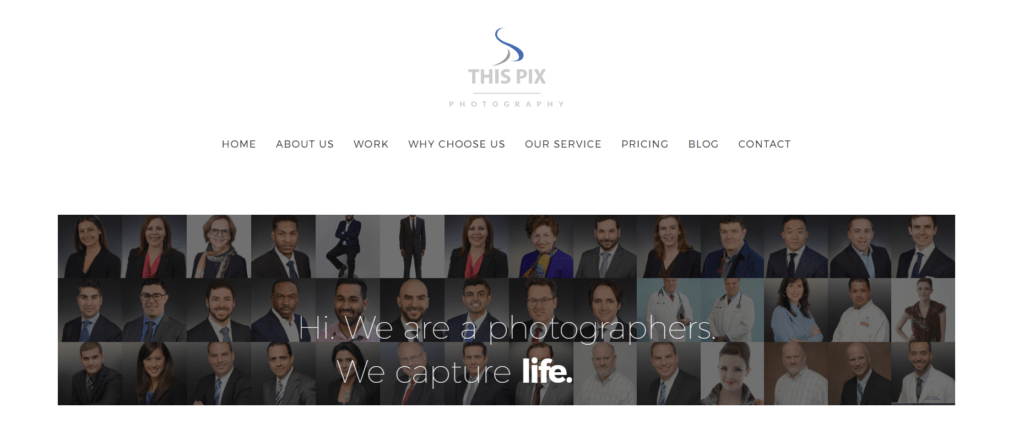 Since its founding in 1986, ThisPix has served as both a photography studio and a lab in its location in the middle of Manhattan. Sunny and Jeff, the business owners, have worked in the area as a lab for the past ten years. Now you can take advantage of their professional photography services and the high-quality laboratory work they provide.
In college, respectively Sunny and Jeff focused their studies on photography, and both have been employed in the professional photo industry for over 15 years. Because both of them have extensive experience in the industry, they will be able to deliver the finest work at affordable rates, which is certain to please each of our customers.
---
8. Tals Studio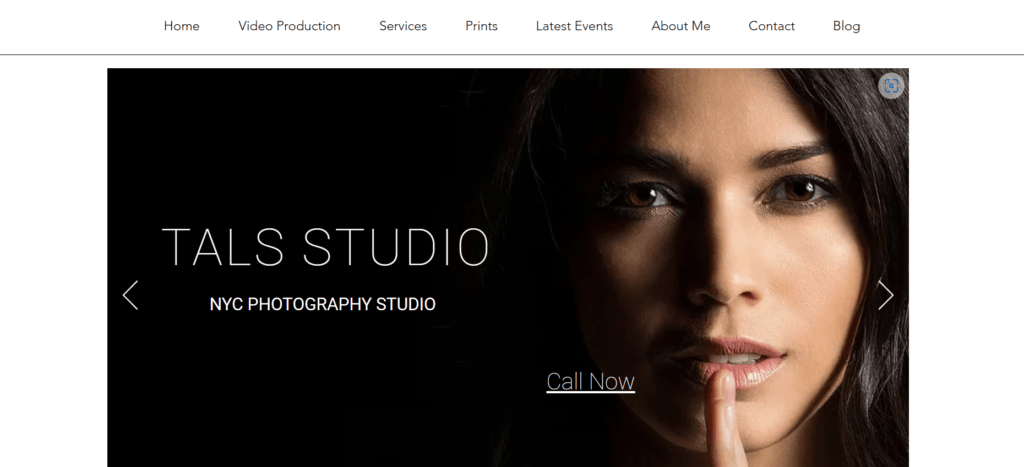 Tals Studio is the home studio of a very singular photographer who operates the business. Since he was a child, he has been behind the lens of a camera, and with over 30 or more years of experience in the industry, he has since mastered the technique of lighting.
Because Zion Yoni Levy, as well as his team, have experience in fashion photography as well as a wide variety of portrait photography specialties, you can anticipate nothing but the very best from them.
They take a one-of-a-kind approach to photographing your event to preserve the most memorable moments. They have decades of experience, which they will put to use in the creation of stunning and one-of-a-kind imagery that will capture the essence of your special day in a way that is extremely unique to you.
---
9. Jeffrey Hornstein Photography
Jeffrey Hornstein has been working as a photographer throughout New York City for over 25 years. During that time, he has focused on doing what he is most skilled at, namely photographing performers and following their careers as they progress. His objective, as little more than a photographer, would be to assist you in emanating a one-of-a-kind sense of self-assurance and charisma, regardless of the stage of your professional career. He has been very fortunate to have assisted many performers in starting their careers.
He has a remarkable capacity for intuition and is mesmerized by musicians, actors, as well as artists from all kinds of backgrounds. When we collaborate, the focus is entirely on YOU.
---
10. Phtsdr
Over the past 25 years, Picturehouse and thesmalldarkroom have been providing high-end lab, darkroom, and creative retouching services to clients in the fields of art, publication, fashion and beauty, and communication arts all over the world. Picturehouse and thesmalldarkroom were born from the collaborative relationship of an analog darkroom and a digital post-production studio.
They are enthusiasts of photography as well as artists, technicians, and photographers. We are experts in all aspects of printing and color correction, as well as film production, photo retouching, and archiving. Professional and non-professional photographers remarkably similar can take advantage of their one-of-a-kind combination of abilities, highly technical analog and digital capabilities, and unwavering dedication to delivering exceptional photographic services from our facilities in Chelsea, New York City.
---
11. Gorn Photo

Lev Gorn's extensive background in the film industry, both in front of and behind the camera, has equipped him to take a fresh and original approach to the art of creating headshots in New York City. Lev will ensure that every detail of your shoot, from the clothes to the jewelry, is perfect for showcasing your talents to casting directors.
He won't force you to strike uncomfortable poses so that he can advise you to "be yourself." During the shoot, he gives you instructions as if you were actors on a movie or TV set. He takes the time to hear you out and offer direction so that your headshots accurately reflect who you are.
Because of his familiarity with the processes by which casting agents use headshots to fill roles in television and film productions, he can help you select the ideal location, wardrobe, makeup, and lighting to showcase your acting abilities.
---
12. Le Studio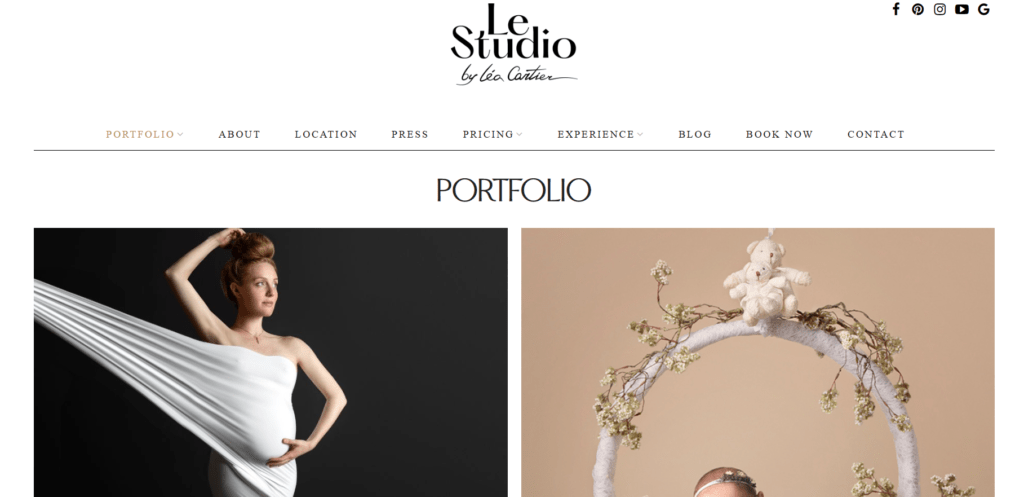 Léa Cartier is a portrait photographer and a specialist in newborn and maternity photography, and she also does professional photography. She approaches each photo shoot with an attitude of gratitude and an open mind because she considers it a gift to be able to capture seminal wonderful times for her clients. Her ability to create photographs that are both striking and flattering is one of her greatest accomplishments.
Additionally, I completed a master's degree program in studio lighting while studying fine art photography. She established Le Studio throughout New York City fifteen years ago, and the company has won several awards since then.
She likes to begin the process of planning a shoot for her customers by conducting a free telephone consultation during which they can discuss their individualized sessions. During the photo shoot, she intends to make you feel at ease, at home, and welcomed all at the same time. She is there for you and will try to center the photo shoot on you and your requirements. She will acquire your story in portraits that are authentic and professional, which you will treasure for the rest of your life.
---
13. Daylight

Daylight is a photo, film, and events studio in the heart of New York City's thriving Hudson Yards, and it has been producing some of the best work in the industry since 1998.
Daylight Studio is indeed the ideal location for any creative endeavor, as it boasts over 13,000 square feet and provides its clients with a full complement of photo studio equipment and props for use in both still and motion picture production. Daylight's commitment to aesthetics is evident in the space's streamlined, minimalist design, which makes excellent use of the studio's abundant natural light. Corporate and public relations events benefit greatly from the blank canvas provided by a lack of preexisting design elements.
---
14. StyleExpo Photography

StyleExpo Photography was established in the year 2000 to provide high-quality digital photographs that were both reliable and affordable from season to season.
Styleexpo Photography operates as a photography company rather than a simple studio. Located in New York and Los Angeles, our studio's photographers, stylists, and retouchers consistently produce stunning work. No one else could produce work of this caliber and consistency daily at their rates.
We can meet the most stringent of deadlines while still achieving the highest possible quality thanks to their team and their 20+ years of experience. While they may have shot countless photos before, they approach each job as if it were their first.
Their unique rates change per category, number of shots, styling needs, and shooting environment. When clients book a shoot with them, they speak to a company owner, not an intern or low-level employee.
Photographers there tend to specialize in a particular style or genre. Implications for your situation Fast, efficient, and consistently fashionable setup. Because they view their clients as long-term partners, they prioritize developing rapport to meet your needs more effectively.
---
15. Color Wheel Studios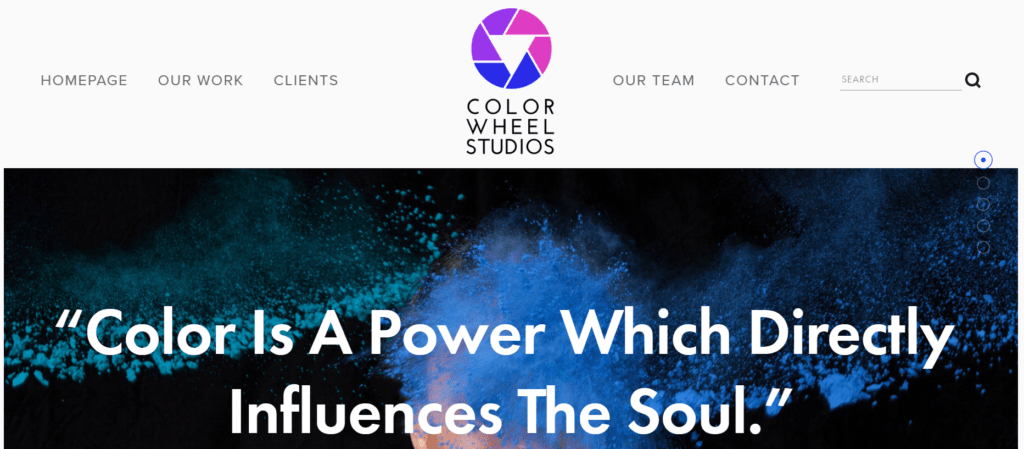 Color Wheel Studios' original members never fit neatly into any category. Becky was raised in the city as a Chinese-American girl. Caroline is a Swiss native. When these two women set foot on the same set, they knew they were in the company of kindred spirits, women who were not afraid to show the world their true colors.
They are sensitive to their roles as women in the camera crew and place a premium on understanding their client's wants and needs and tapping into the perspectives of a wide demographic. They're able to produce work that is fresh, thought-provoking, and accessible because of the wide range of experiences and perspectives from which they draw.
Both Caroline, as well as Becky has impressive resume of clients they've worked with and international experience gained from living and working in several different countries. For them, being able to look at a problem from different angles is a crucial skill for bringing their clients' ideas to life.
Color Wheel Studios is up for any challenge, having worked with multimillion-dollar gems for Cartier, photographing Obama, Nancy Pelosi, and Tim Cook at the Kennedy Gala, and even assisting in marketing dropped ceiling panels as a luxury good. Using photo and video production, we find fresh visual narratives that help our clients increase revenue, customer retention, and word-of-mouth. If you're looking to show the world your color style, Color Wheel Studios could indeed help.
---
16. NY Image Studio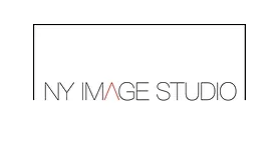 NY iS comprises a group of extremely competent and enthusiastic professionals who have honed their craft to cater to the requirements of high-end customers who require retouching and print production services. Our primary goal is to integrate ourselves into the teams of our customers as fully as possible. We have risen to the top of the industry thanks to the superior retouching we provide. We are also highly regarded for the individualized and knowledgeable assistance we provide to our customers.
The staff at NYIS has over a combined experience in the post-production industry of over 50 years. Additionally, the NYIS staff carries a level of competence that is close to extinction in the post-production world. More than ever, we are energized and motivated to be of service to you in the course of your development and to assist you in accomplishing your objectives as you. We work toward achieving a higher level of creative excellence together.
---
17. Deutsch Photography

They seem to be Deutsch Photography, a New York City headshot photography company that has been around for a long time. They have been trying to take actor headshots and business headshots, as well as modeling high-quality photos, for even more over 15 years. They travel throughout all five boroughs to assist their clients in capturing the appropriate atmosphere in the photographs that they take.
They have collaborated with well-known people, Fortune 500 companies, up-and-coming businesses and entrepreneurs, children, and a wide variety of other people and groups. The city of New York serves as the setting for all of their headshots, and with each customer, they make it a point to capture an image of them that both inform their story and communicates their brand.
Whether you require business headshots for your company's website, a diversified portfolio that demonstrates your acting ability and modeling comp documents that ensure bookings, they will catch breathtaking headshots that would let your personality shine through.
---
18. David Genik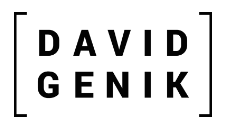 At the age of thirteen, David discovered his parents' old Hasselblad 500c in the basement and picked up photography as a hobby. David was instantly captivated by the whirring click.
David has since started shooting at The Stand, Butcher's Daughter, Apotheke, and Pulqueria, and his photographs have been featured in "Secret Society," a book about New York's nightclub scene. David's subjects have included fashion icons like Diane von Furstenberg's designer Crystal Yi, as well as New York City nightlife icons Nur Khan and Simon Hammerstein.
Professionally David's photographs, which often feature dramatic lighting choices and classic design, are inspired by fashion editorials. The clients of David have nothing but praise, saying things like, "my headshots happened to come out accurately how I imagined them" and "David is imaginative and a perfectionist." That David is on the right track is obvious in either case.
---
Conclusion
In photography, fixing flaws in an image is referred to as "retouching." In the field of portrait photography, this refers to the process of removing blemishes and acne from the subject's skin. In the field of product photography, this refers to the process of removing unwanted wrinkles, textures, and dust. The process of retouching photographs is an essential component of many photographers' workflows.

The process of improving an image takes a lot of time, resulting in a lot of people choosing to work with professionals instead. Your photographs will look much better after they have been retouched, increasing the number of people interested in your work.
There are thousands upon thousands of different photo editing services. However, try not to feel too overwhelmed. The important thing is to look through the best ones and determine which style will fit your preferences the best.