Halloween is already knocking on the door in 2023!
We know you're eager to enjoy fantastic special coupons and discounts from our website. It's time to choose your best deals and celebrate with us, adding some color to your day. We've gathered a wide range of deals and discounts from various sellers in our community.
So what are you waiting for? Start planning your Halloween projects today and take advantage of this spooktacular deal!
Explore the Special Deals
Clipping Path CA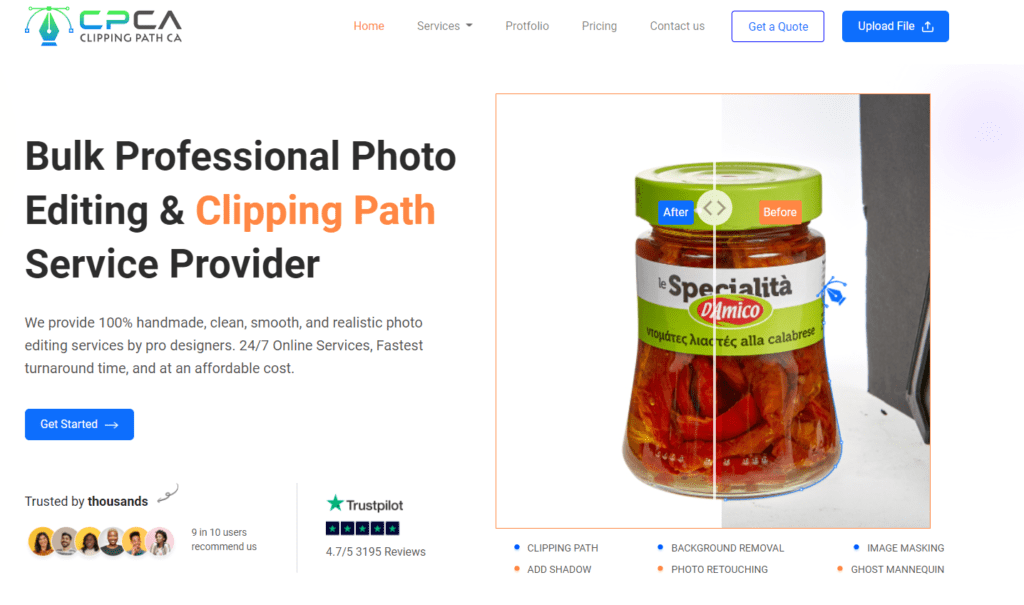 Get ready for a spooktacular treat from Clipping Path CA! We're thrilled to announce a bewitching Halloween deal that you won't want to miss.
At Clipping Path CA, we're all about making your images come to life. Whether you need background removal, photo retouching, or any other image editing service, we've got you covered. Our team of professionals is here to ensure your images look hauntingly perfect.
This Halloween, don't let your photos haunt you with their imperfections. Use code HWCPCA30 to unlock the 30% discount and have your images transformed into works of art. Whether it's for your personal collection or for business, we're here to make your pictures spookily stunning.
But hurry! This wicked offer vanishes after November 07, 2023. So, grab your broomstick and fly on over to our Deal URL to take advantage of this limited-time offer. It's time to treat yourself to some ghostly good image editing.
Don't miss out on the Halloween magic – celebrate with Clipping Path CA and enjoy the savings!
🌟 Discount Code: HWCPCA30
🈹 Discount Offer: Up-to 30% OFF all our services.
🗓️ Valid date: October 23 – November 10, 2023
🔗 Redeem your Halloween treat here: Deal URL
HashThemes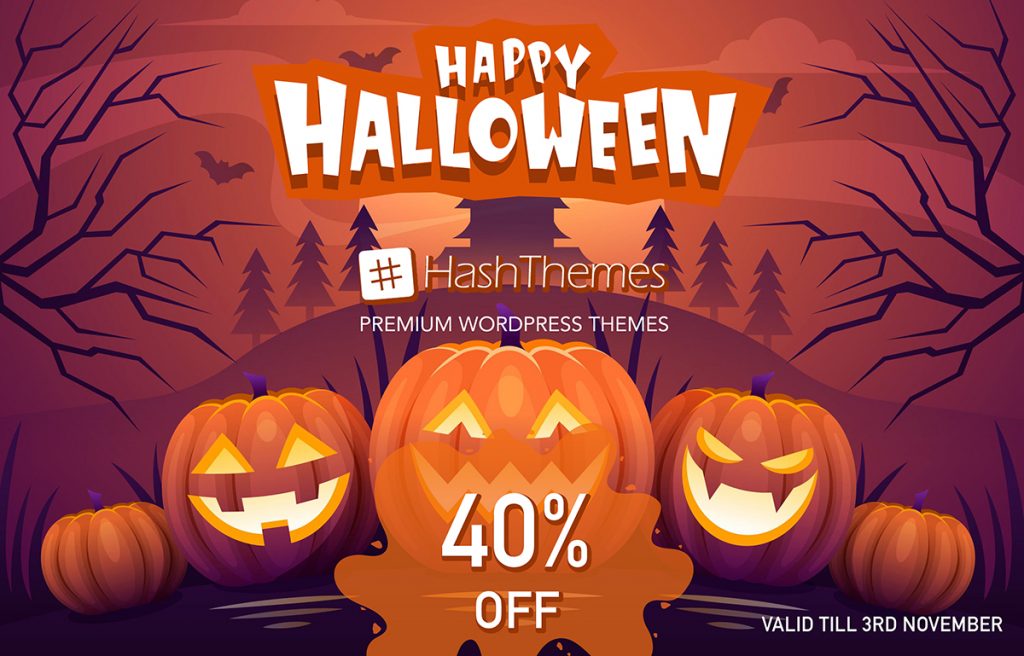 At HashThemes, you can find a variety of WordPress themes and plugins, some for free and some premium. They make sure to stay updated with the latest web development trends to provide you with stylish and user-friendly designs. This makes it effortless for you to create the website you've been imagining. Some of the popular WordPress themes created by HashThemes are: Total, Square Plus, and Viral Pro. This Halloween, they are offering a discount of 40% on all their premium WordPress themes.
🌟 Discount Code: Halloween2023
🈹 Discount Offer: 40%
🗓️ Valid date: October 25 – November 03, 2023
🔗 Redeem your Halloween treat here: Deal URL
Mystery Themes
Mystery Themes is one of the leading theme-developing company in WordPress. They are giving out
30%(Annual) and 15%(Lifetime) discount in all of their theme purchases starting from October 23 until November 7 for the occasion of Halloween 2023. Grab this deal using the coupon code "MTHALLOWEEN".
🌟 Discount Code: MTHALLOWEEN
🈹 Discount Offer: 30% off in Annual Deals and 15% off in Lifetime Deals in All the themes and Plugins
🗓️ Valid date: October 23 – November 07, 2023
🔗 Redeem your Halloween treat here: Deal URL
WPFunnels – Easiest Sales Funnel Builder for WordPress
WPFunnels is the easiest sales funnel builder for WordPress, which allows you to create a highly converting sales funnel in less than 15 minutes. 
Get a head-start on your sales campaign with a dynamic sales funnel that promotes the right offer to the right audience. 
With WPFunnels, you get ready-made templates that suit your needs. You can plan your customer's journey effortlessly using an intuitive drag-and-drop visual canvas. And, see your funnel come to life as you design it.
WP Funnels seamlessly integrates with popular page builders like Elementor, Divi, Gutenberg, and Oxygen. Enjoy the flexibility of your preferred page builder while crafting your funnels.
Plus, you can maximize your revenue with relevant order bumps, dynamic upsells, and downsell offers.
Get a flat 40% discount on all WPFunnels plans.
Try it now and experience the difference in your conversions and revenue.
🌟 Discount Code: Happy40
🈹 Discount Offer: 40%
🗓️ Valid date: October 31 – November 15, 2023
🔗 Redeem your Halloween treat here: Deal URL