A wedding is undoubtedly one of the most important occasions in a person's life. All want to treasure beautiful memories in the form of pictures. That's why you will always find a photographer at a wedding ceremony. A wedding photographer tries his best to capture those precious moments in the best possible way. However, sometimes images need a minor touch-up to become more polished and attractive. 
Wedding photo editing requires a lot of time as hundreds of images are clicked in a single ceremony. It needs proper skills and experience too. On top of that, it can be costly if you try to do it yourself as you will need proper tools, software for it. That's why it is wise to choose a dependable wedding photo editing company to get all of the images done. 
Now, the main question is how to find the best company? Well, let us help you find one. We have mentioned so e sectors that you need to check thoroughly before hiring a service provider. If you can do that, we are sure that you can find a good service provider.
---
Find The Best Wedding Photo Editing Company: Follow The Tips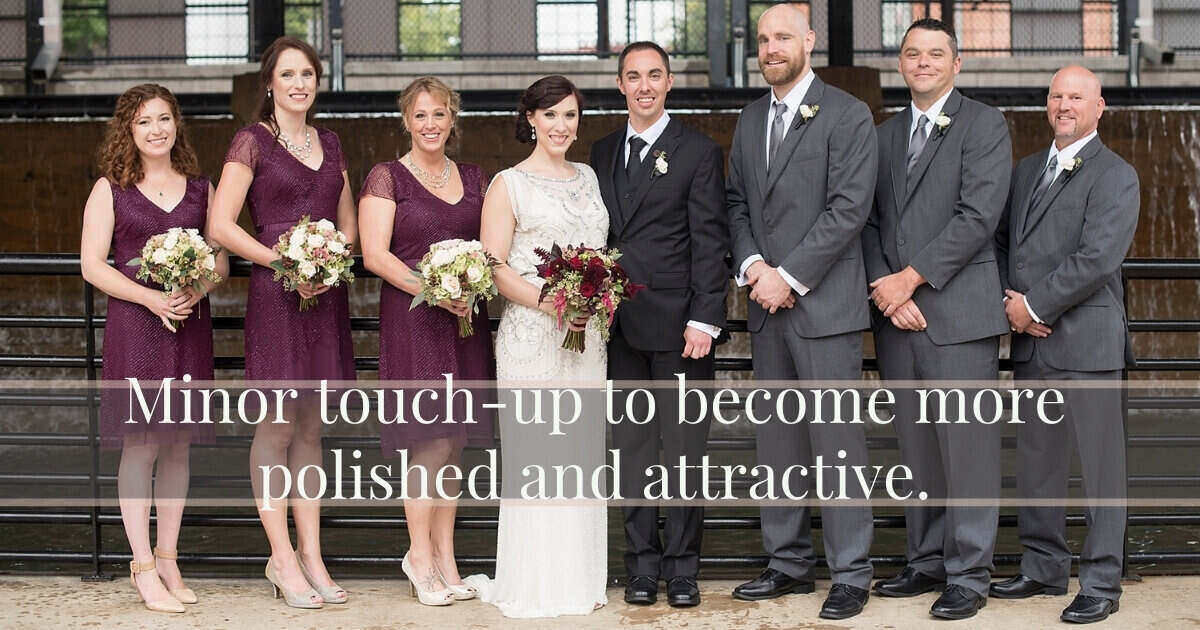 There are numerous editing companies in the market. Some especially provide wedding photo editing services. Among them, finding the perfect one that matches your criteria is important. Let's look at some facts that will help you to find good company, shall we?
1. Ask For Reference
It is always better to ask for recommendations than to search on online forums. If you know someone who has hired a similar type of service before, ask them if they have any company to refer. It is a good way of finding a trustable service provider. You can also stay relaxed without any tension of your images getting ruined.
In this matter, photographers can be a great help. They continually deal with editors. So they have a better idea than anyone regarding which company is the best.
2. Skill And Experience
There is an old saying, you may lie, but your skills can't. A company that has been in the field for a long time with a good reputation has skilled veterans in their team. They have enough experience, and you don't have to doubt their ability.
Editing wedding photos elegantly isn't that easy. So it is better to go for an experienced service provider than a new company.
3. Ask About The Technology
Photoshop and other image editing software are constantly getting updated. And with each update, there are new features added. That's why editors need to stay up to date if they want to provide the latest services to the clients. Don't forget to ask your service provider about the technology they use and if they use the updated software. You won't want to miss out on the newest features, right?
4. The Sample Works
You can not judge a company just by talking to them. You need to see their works, their edits. Most of the editing companies have their sample works uploaded already on their website. Go and check them properly and judge if they can handle your photos.
Nowadays, there are free trials that will help you have a better idea about the company's working style.
5. Way Of Communication
Along with images, you need to give proper instructions and a list of requirements on how they should edit them for you. Now, in this matter, both sides need to have a one-to-one conversation. In that way, you can clearly tell your ideas to the editors directly. On the other hand, the editor will have a better idea about what you actually want. They can even help you with some creative ideas too, who knows?
So, take a look at their communication system with clients and see if it's convenient for you or not.
6. Turnaround And Deadline
Always work with someone who knows the value of time. If you choose an image editing company, who has no sense of deadlines and continuously keeps missing them, it is too bothersome. And in case you are a wedding photographer, and you always need to meet up narrow deadlines, you have to find a service provider with fast turnarounds. Check if they are available 24/7 and who will support you whenever you need them. 
7. Maximum Capacity
In a single wedding, a photographer ends up clicking hundreds of photos. If you decide to edit all of them, that will be a huge order, a bulk order more precisely. If you have an order like that, you will need a company with enough human resources to handle them. Ask the provider what their maximum capacity is? How much time will they need to complete a huge bulk order? If they ask for a long time and you don't have it, it is better to look for a different one.
8. Reviews And Reputation
Now that you have decided to hire a professional company to do the wedding photo editing for you, why choose a bad one? But again, how do you know which one is actually good? Well, you can look at the reviews posted on their website by their previous clients. However, sometimes, some providers post fake and biased reviews and delete the negative ones to get recognition. So it is wise if you check what third-party reviewers have to say about that company. 
9. Security Of Data
Wedding photos are something considered to be private to individuals. You definitely won't want your wedding photos to be leaked out from the editing company you have trusted. It is necessary to find a company that ensures the high-end security of their client's data. If they can't promise you data protection, run away from that company!
10. Cost And Payment Method
At the end of the day, everything comes to a halt at the pricing of the service. No matter how efficient they are, if they demand a price that is out of your budget, you can not hire their service. It's as simple as that. You have to find a company that can work within your budget. Companies like Clipping Path CA provide premium quality services at a nominal price. You can look up at them.
At the same time, you have to consider the payment method. Nowadays, almost all companies have various methods to accept service charges. So you can choose one of them that is easier for you. 
---
Final Verdict
Weddings are crazy with hundreds of guests and thousands of photos. If you decide to edit all of them personally, you are staying up in front of your computer for at least a couple of months. It is better to hire a wedding photo editing company to handle them. After all, professionals know the best way to deal with it. Hopefully, you can find a good editing company with the tips we have shared.